Welcome to the Rabbi's son's Webpage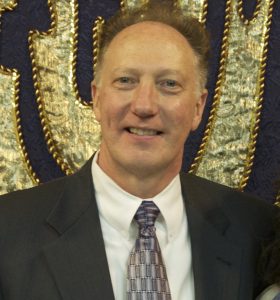 The Rabbi's son's real name is Bill Bullock, Sr. Bill adopted the nom de plume in 1994 as the name under which to distribute the Torah studies he prepared for his homeschooling family. The Rabbi being referenced is, of course, none other than Messiah Yeshua. Bill is a 'son'   in the Hebraic sense of being a devoted disciple of the Rabbi.
 Over the years, word about the Rabbi's son Torah studies spread by word of mouth, and today the Rabbi's son's study materials are utilized by families and fellowships all over the world.
 The approach of the Rabbi's son is to combine the study of the traditional weekly Torah portion and its haftarah [the corresponding reading from the Prophets] with a reading from the Apostolic Writings on a similar theme. The weekly portion is divided into five separate readings for daily study, and a commentary and questions are provided.
If you would like to dig deep into the five foundational books of Torah out of which all Biblical revelation flow, check out a few of the studies. Just please keep in mind that all rights including copyright with respect to each study and other written material published on this website are reserved to William G. Bullock, Sr., and that reproduction of material from any Rabbi's son lesson without written permission from the author is prohibited. Copyright © 2005 – 2019 William G. Bullock
Rabbi's son Current Studies